IDAHOBIT is coming up soon and we are excited!
What is IDAHOBIT and why does it matter?
IDAHOBIT stands for 'International Day Against Homophobia, Biphobia, Interphobia or Intersexism and Transphobia.'
On May 17, 1990 (32 years ago), the World Health Organization (WHO) removed homosexuality from the Classification of Diseases and Related Health Problems. IDAHOBIT is celebrated on 17 May each year.
IDAHOBIT matters as it raises awareness for the work that is still needed to combat discrimination against the LGBTIQA+ community.
What and homophobia, biphobia, intersexism and transphobia?
Homophobia: Stigma, discrimination or negative feelings against people who are same-sex attracted.
Biphobia: Stigma, discrimination or negative feelings against someone who is attracted to more than one gender.
Intersexism: Stigma, discrimination or negative feelings against a person with an intersex variation.
Transphobia: Stigma, discrimination or negative feelings towards someone who is trans or gender diverse.
Not everywhere is a safe space
Remember, that it is not always safe for someone in the LGBTIQA+ community to be their authentic self in all settings. Respect a person's decision on how they express themselves in different places and around different people.
Resources
We have loads of FREE and low-cost resources to increase visibility, awareness and understanding for your workplace and community, including: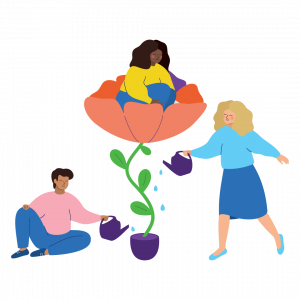 Pride and pronoun badges

Safe space posters and stickers

Information resources (pronouns, allyship, coming out)

Safer sex packs (containing condoms and lubricant)
We also sell pride merchandise at the WAAC store. Check out The WAAC store for the full range!
Get involved
Attend a free IDAHOBIT event
Get in touch for extra support
LGBTIQA+ Counselling and Community Development Services
Freedom Centre (Perth Metro)
LGBTIQA+ Drop in, Counselling, Community Development Services
Freedom Centre Coordinator (Danny Della Vedova): 0419 945 219
Freedom Centre Shift Phone: 0451 459 389 (3 – 9pm, Monday to Friday
Email:

[email protected]

Location: 60a Frame Court, Leederville WA 6007